Jamboree Medical Centre
Doctors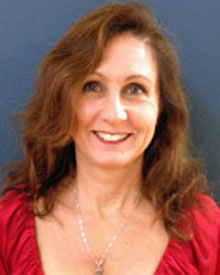 Dr Robyn Shirlaw (MBBS Hon, FRACGP) was born in 1966 and has one daughter and one son. She is Brisbane born and bred and was educated at Somerville House. Robyn graduated from the University of Queensland in 1988 with honours. She worked in the Townsville General and Redcliffe hospitals prior to entering general practice. She joined this practice in 1992. In 1995, Robyn passed the examinations to become a Fellow of the Royal Australian College of General Practitioners. Robyn has been a teacher of medical students and junior doctors; until 2002 she was chief examiner in Queensland for the RACGP. In 2005, together with Dr Arnold, she became part owner of this practice and in 2010 took over its running. Robyn has two adult children and is a self-described "gym-junkie".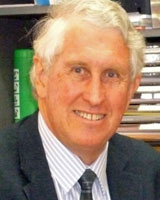 Dr Warwick Carter (JP, MBBS, FRACGP, FAMA) is married with two adult daughters. He was born in Tasmania in 1948, was educated in several Australian states, and graduated from the University of Queensland in 1972. He has since passed the examinations to make him a Fellow of the Royal Australian College of General Practitioners, and has been honoured with Fellowship of the AMA. Dr Carter has worked in hospitals in Townsville, Brisbane, the United Kingdom and Africa (where he practiced as a surgeon). He has been in general practice in country Victoria, the United Kingdom and Brisbane. His last hospital position was Casualty Registrar at the Princess Alexandra Hospital. He purchased this practice in 1977, and has worked in it ever since. In 2005, he sold the practice to Drs Arnold and Shirlaw. Dr Carter was chairman of the Queensland Branch of the AMA from 1988 to 1992, and represented Qld in the federal AMA. He has written eight medical textbooks, published around the world, as well as thirteen medical guide books and encyclopaedias for patient. He is the editor of a number of medical journals and the medical editor of the Macquarie Dictionary. He has also written and marketed several computer mapping programs. He is an Associate Professor of Medicine at Bond University. He has been a Justice of the Peace for over 25 years. His hobbies include rare maps and atlases, classic cars, bibliophilia, travel and tennis.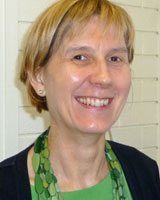 Dr Helen Colquhoun (MBBS, FRACGP) was born in Melbourne in 1960 and then moved to Adelaide where she attended school. She spent a year in England before starting medical school back in Adelaide. Dr Colquhoun graduated in 1984 and worked in Adelaide general hospitals for several years. She married a Queensland financial manager and, after spending time in China, moved to Brisbane. Here, she has worked at Greenslopes Hospital and in other general practices before joining this one in 1989. Dr Colquhoun has three daughters, Stephanie (1990), Rachael (1992) and Madeleine (1995) and is involved in school P&C associations, as well as the endless task of renovating an old Queenslander home. In 1995, she passed the examinations to become a Fellow of the Royal Australian College of General Practitioners. She is also an accredited Positive Parenting Programme counselor assisting parents dealing with the behaviour problems of their children.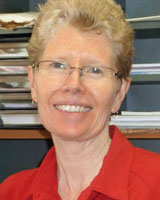 Dr Clare Seligmann (MBBS, FRACGP) was born in 1960 in Essex, England and lived there until she was 5 years old, when she travelled to Brisbane where her father had been appointed to the University of Qld. She graduated from Medicine at the University of Qld in 1983 and worked at QE2 hospital as a resident until 1985. Since 1986, she has worked in multiple General Practices in Brisbane, including a practice attached to a Residential Aged Care Facility. She has been a member of the Divisional Aged Care Panel and worked with Qld Health on several projects since 2003. Since 2001, she has been contracted to the Department of Veterans Affairs as a medical adviser. She commenced teaching medical students in 2007. Aside from working, Dr Seligmann is married with 4 children and has been heavily involved in the educational sector, serving on several boards of governance since 1998.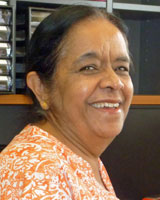 Dr Manju Luchmaya (Dip Med, FRACGP) was born in Nairobi (Kenya) in 1952. Manju travelled extensively since her childhood and educated in different parts of the world due to the fact that her parents were serving in different countries with the Indian department of external affairs. She graduated from the University Patrice Lumumba Moscow in 1974, she moved to Mauritius with her husband where she worked in various hospitals and general practices for a period of 22 years. Manju with her husband and 3 children moved to Australia in 1998 and started work as a GP in Sarina – South Mackay. Manju passed the examination to become a fellow of the Royal Australian College of General Practitioners in 2007. She shifted to Brisbane in 2008. As she has travelled to different countries and studied in Moscow she can speak a few languages including Hindi, Panjabi, Creole, Russian and can understand a little French.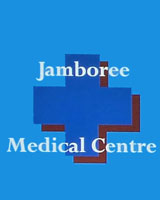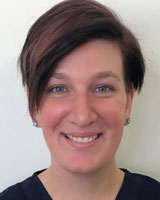 Monique Saunders
Nurse/Receptionist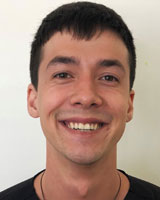 Jason Taylor
Nurse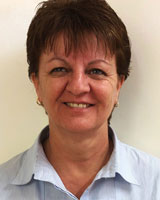 Christine Threadingham
Practice Manager
Jamboree Medical Centre Reception Staff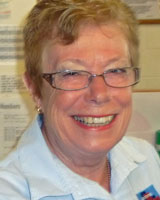 Brenda Farmer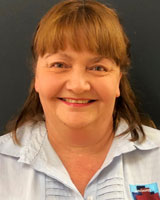 Renee Ellison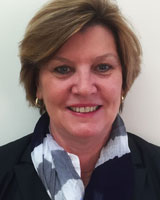 Judy Pukallus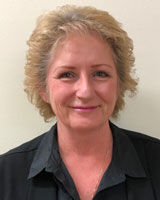 Jan Cann
Jamboree Medical Centre Clerks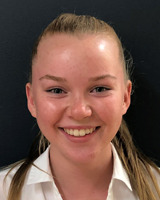 Sarah Irwin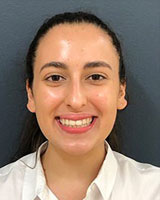 Laura Slebos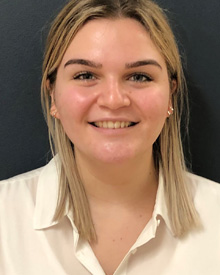 Bethany Thiele

Family Medicine
Childhood Immunisations
Influenza Vaccinations
Child & Adolescent Health
Women's & Men's Health Care
Pre-Employment & Workplace Medicals
Drivers Licence Medicals
Minor Surgical Procedures
Chronic Disease Management
Injury management
Contraception
Weight Management
Ante-Natal Care
Travel Vaccinations
Skin Checks
Counselling
Preventative Health